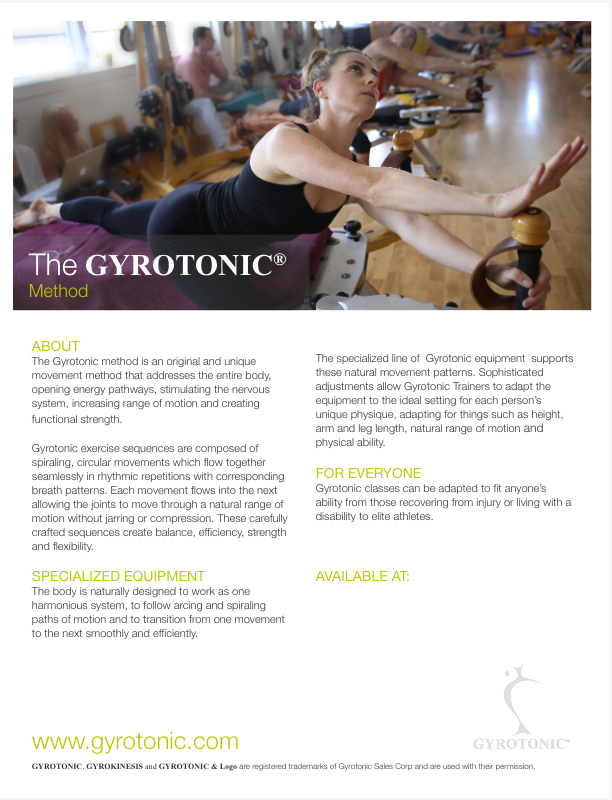 Come work with me at Village GYROTONIC® in NYC!

Email me at movewithjam@gmail.com to schedule a private GYROTONIC® session.

GYROTONIC® Classes:
Fridays at 7pm, Saturdays at 2pm & 3pm at
I am a Certified GYROTONIC® Trainer: Level 1 Tower, Jumping-Stretching Board, Archway, & GYROTONIC® for Dancers
GYROTONIC® and GYROTONIC® & Logo are registered trademarks of Gyrotonic Sales Corp and are used with their permission.